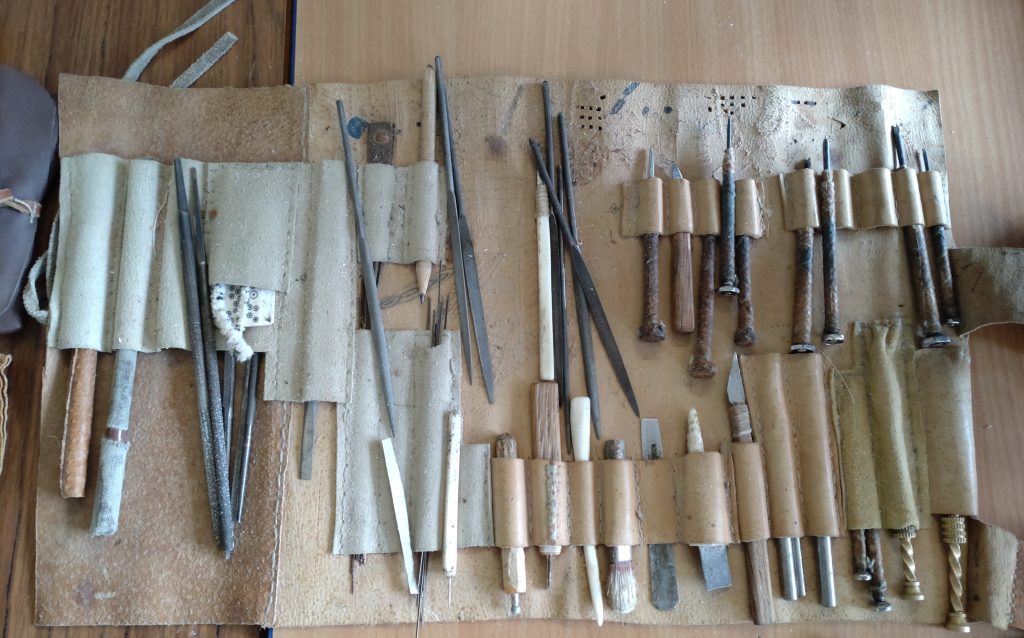 History
The Viking Age is generally deemed to have lasted from the 8th century – 11th century. The Vikings originated in Norway, Demark and Sweden but spread out to many countries to trade, settle and occasionally raid. Their primary occupation however was farming.
Like us today, they needed all sorts of small items to make their lives easier and more enjoyable. Objects such as belt buckles, needles, combs, hair or clothing pins, jewellery and cloth making tools were all in daily use.
These things were often made from iron, bronze, pewter and silver but metal was expensive and time consuming to produce. There was however a cheaper, strong, and elegant alternative. They took bone from their farm animals and deer outlet from their hunting trips and used these materials instead.
We know from archaeological sources and tool marks on the bone and antler finds that they had saws, files and hand drills made by skilled blacksmiths.
The Workshop
I have spent years replicating bone and antler work from the Viking Age and it would be a pleasure to show you how it was done.
The aim is to cover the basic techniques. You would be making a bone pin and a Thors hammer necklace. Thor was the God of Thunder and carried a large hammer, many copies of which have been found in Viking graves. All materials and tools are provided, and you take away what you have made during the workshop. You are welcome to photograph the tools and take away information sourcing the tools if you want to do more curving. Tuition is relatively concentrated as you would be in a class size of maximum 4 learners.
So… Come and be a Viking Craftsperson for a day!
– Peter Merret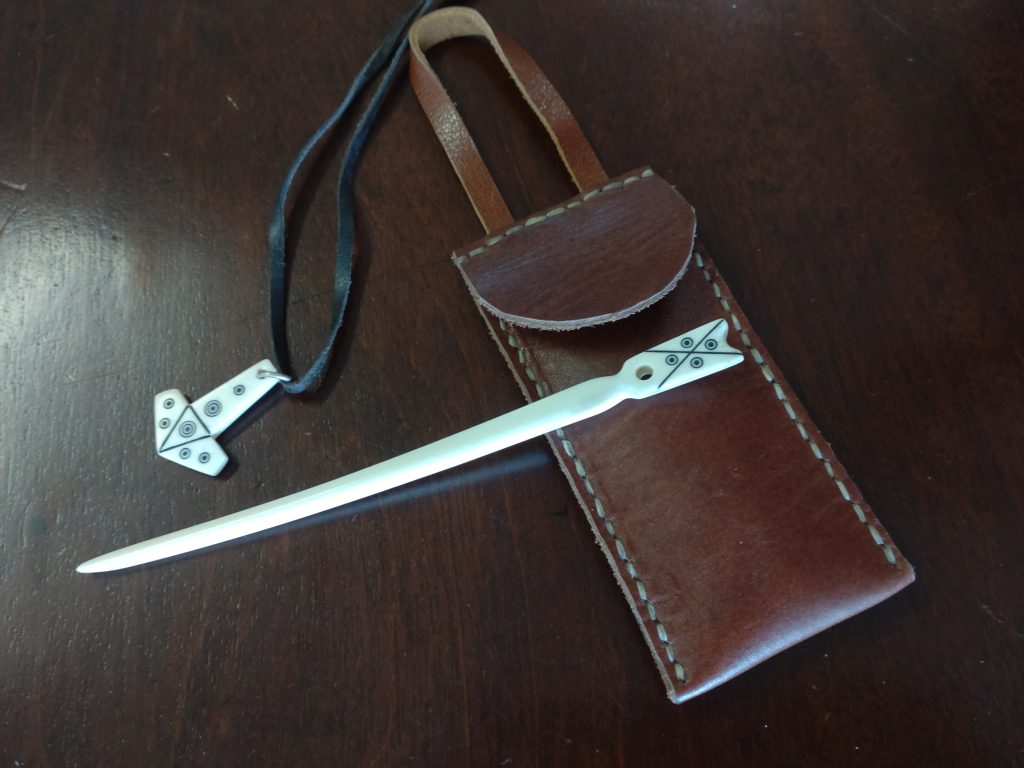 Bone carving workshop
Date: Saturday 9th July
Time: 9:00 to 16:30
Location: Kendal Museum
Group size: Max 4 people
Cost: 100 pounds per person (including materials, use of tools, you will take away a completed accessory you carved.) £20 will be taken on booking as deposit, the rest of the fee can be paid on the day by cash directly to Peter, or can be paid by card.
How to book: Contact Kendal Museum between 9:00-16:30, Thursday-Saturday on 01539815597 or info@kendalmuseum.org.uk
Please bring your own pack lunch as museum cafe at present only serves hot and cold drinks.