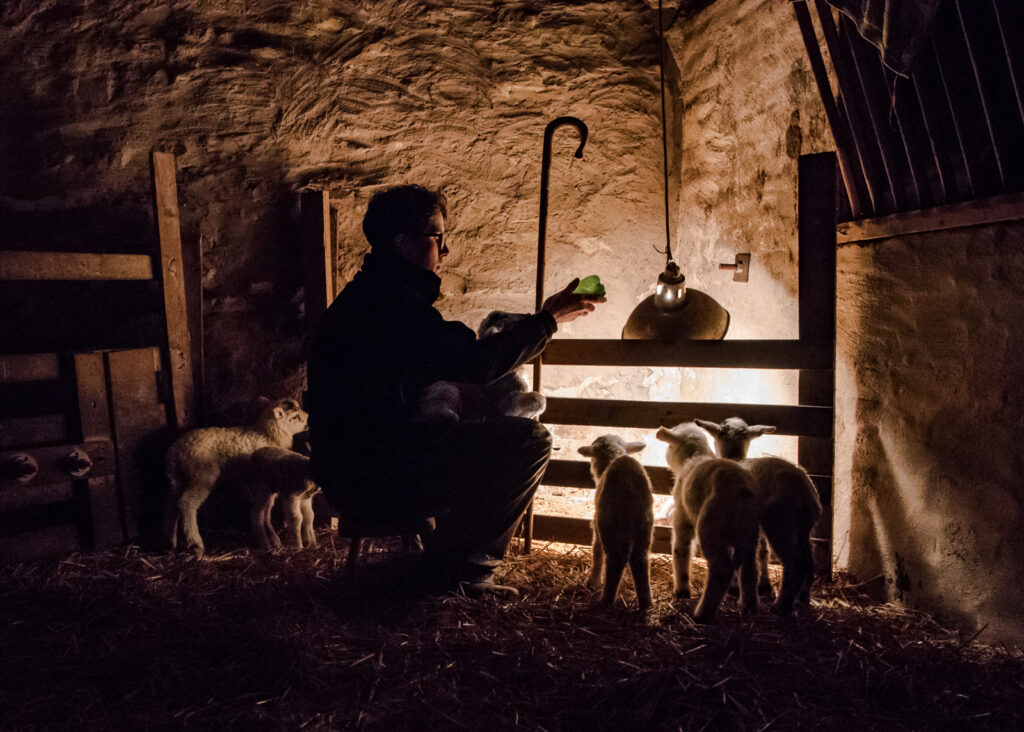 Visit the new exhibition by Amy Bateman in our People's Gallery from the 16th of November until the 23rd of March 2024. Amy is British Life Photographer of the Year. She is the author and photographer behind the Lakeland Book of the Year – 'Forty Farms.'

A storytelling, photographic exhibition detailing Amy's journey from stay-at-home Mum, based on her family's farm outside Kendal – to award winning photographer. This Kendal based farmer tells her unique backstory through her images. Culminating in some of the Forty Farms exhibition which is continuing to celebrate agriculture here in our cherished landscapes. Included are some early works and unique pieces with the opportunity to purchased some limited pieces.
Amy will also be offering photography workshops, open to all levels of ability, at the museum on Friday 12th of January and Saturday the 24th of February, for sale here.
About Amy
Amy's life through a lens came after having children. Having giving up her previous career to look after them at home on the farm, the camera went with her, capturing their early years along with farm life. She won British Life Photographer of the year and she is now a commercial photographer.
Amy lives on a farm in Cumbria and thoroughly enjoys capturing farm-life through her lens, her farming background helps her to understand the Agricultural industry, modern farming methods, stockman-ship and animals.
She thoroughly enjoys capturing light, memories and telling stories with her images.
In March 2021, British Life Photographer of the Year Amy Bateman embarked on a journey to record the stories of Forty Farms in Cumbria. Forty Farms was Published in Sept 2022. It won Lakeland Book of the Year the book has also become a successful Photographic touring exhibition.
Entry and opening

Entry to the People's Gallery is free and open to public Thursday, Friday and Saturday from 9:30-16:30.
The preview evening for this exciting new exhibition will be on Wednesday 15th November from 6pm to 8pm. Entry to the is free and all are welcome.
Please note that the gallery is down a flight of stairs. Please contact us if you require alternative access.