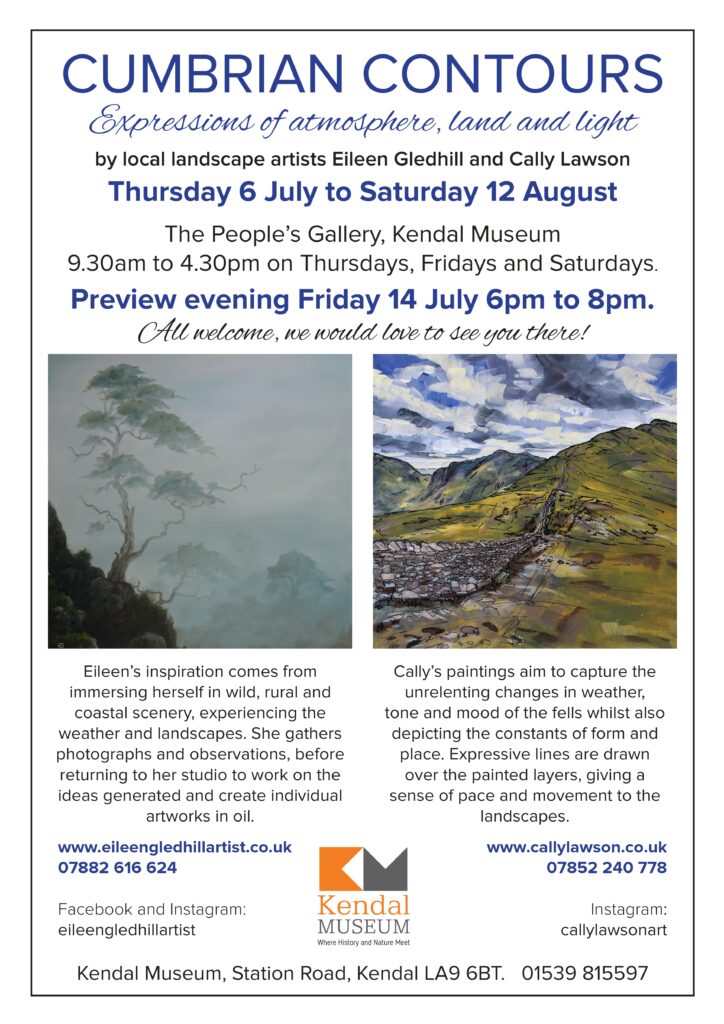 This exhibition is made up of work from two artists.
Eileen's inspiration comes from immersing herself in wild, rural and coastal scenery, experiencing the weather and landscapes. She gathers photographs and observations, before returning to her studio to work on the ideas generated and create individual artworks in oil.
Cally's paintings aim to capture the unrelenting changes in weather, tone and mood of the fells whilst also depicting the constants of form and place. Expressive lines are drawn over the painted layers, giving a sense of pace and movement to the landscapes.
The exhibition is free admission, open to public Thursday, Friday and Saturday from 9:30-16:30.
The Preview Evening for this event is on Friday 14th July from 6pm to 8pm. Entry to the preview is free and refreshments will be provided.