This week our curator, Morag Clement, talks about "Thirty Four Silver Short Cross Pennies".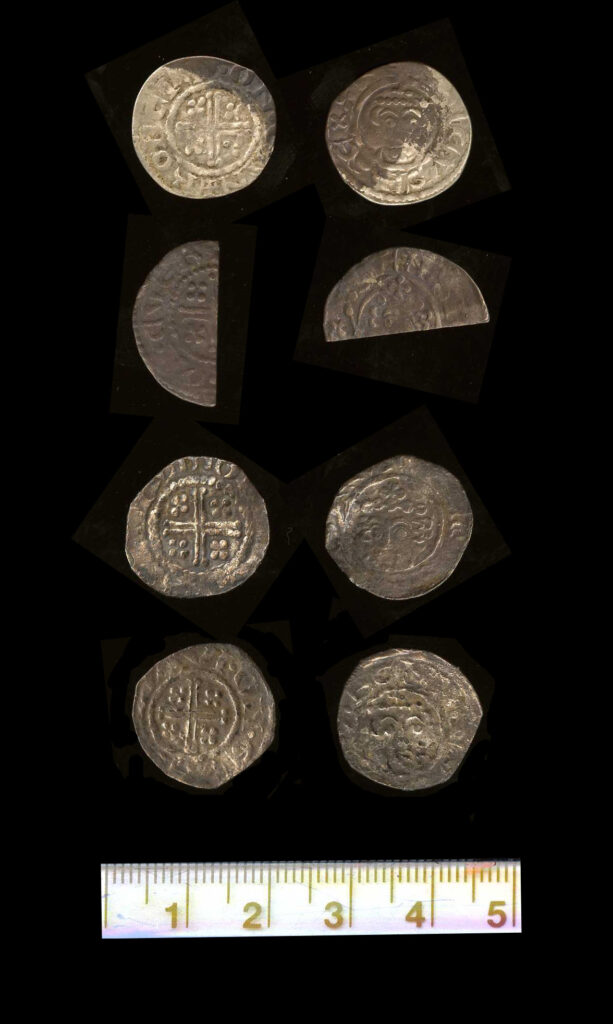 The coins were found near Carnforth in 2008 by a local metal detectorist. After examination at the British Museum, they were declared Treasure Trove and Kendal Museum was given the option to purchase them. A value was given and the landowner kindly waived their share of the reward, meaning Kendal Museum only had to pay half the value. The museum obtained funding from the V&A Purchase Grant Fund and the Headley Trust for this purchase.
Dr Barrie J. Cook, Curator of Medieval and Early Modern Coinage at the British museum made the following report;
"All are silver pennies of the Short Cross type, in production 1180-1247, with just one cut halfpenny of the series. At this time the penny was the only coin in production and was physically cut into halves and quarters to make halfpennies and farthings. One of the pennies comes from the distinctive Rhuddlan mint. As official English coins of the 12th and 13th century, all will be of good silver, over 90% fine in standard."
Morag Clement MA(Hons), MPhil, FSAScot 
Archaeology Curator 
Kendal Museum
Come and explore the Kendal & Westmorland gallery at Kendal Museum and learn more about our exciting local collections.
You can book your tickets here.