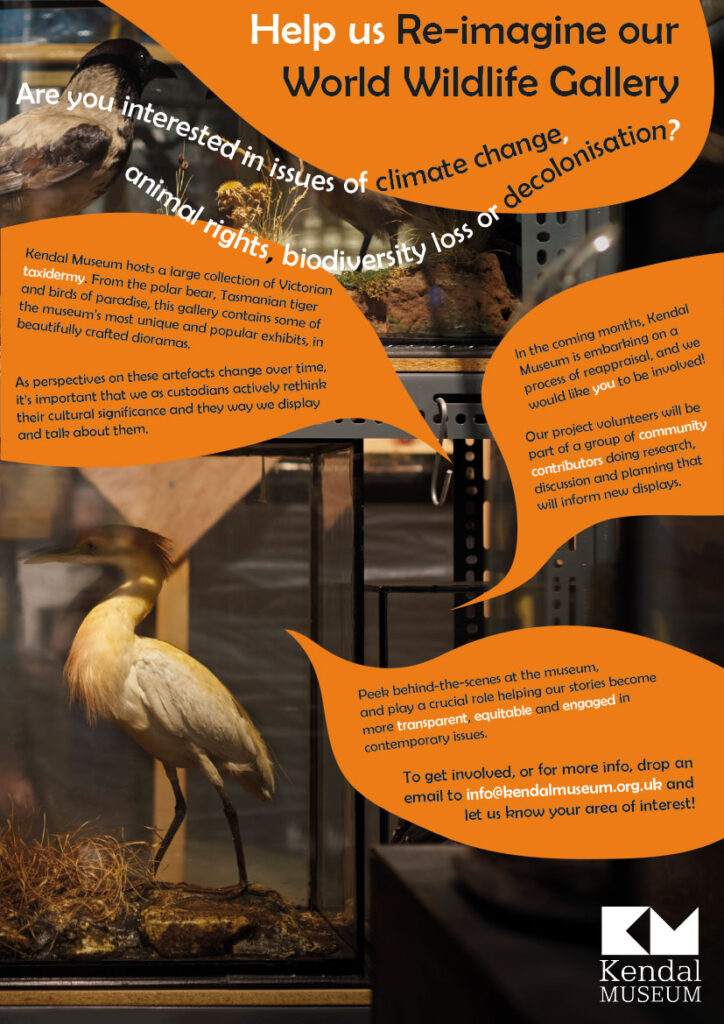 This October we launched a call-out for project volunteers to be involved in a reinterpretation of Kendal Museum's World Wildlife Gallery.
As described in the poster, this group of local volunteers will act as community contributors for the project through to the new year. We are aiming to address gaps in our current interpretation of the artefacts to include perspectives on issues such as climate change, decolonisation, biodiversity loss, animal rights and other underrecognized areas. This could relate to the international origins of the artefacts, or more local experiences of land, wildlife and hunting.
No prior knowledge of these issues is necessary, only enthusiasm to discuss and share, as well as an interest in the museum and its displays!
We especially welcome volunteers from global majority backgrounds and those under the age of 25.
Please register your interest ASAP to info@kendalmuseum.org.uk with Reimagining in the subject line.