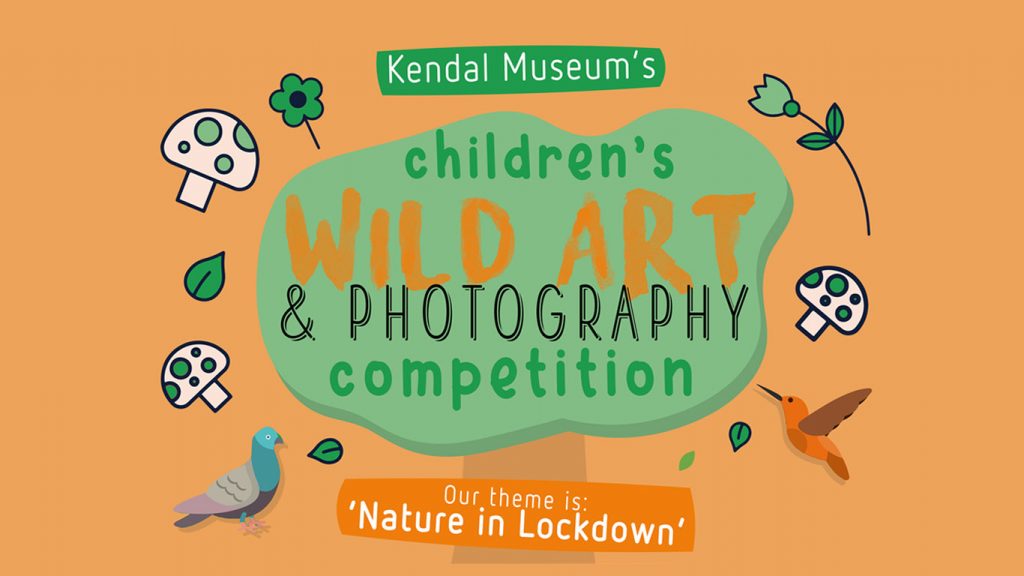 We've been having a Wild Art and Photography Competition! The competition has now closed, however we were so thrilled with all of the wonderful entries that we have decided to have a special exhibition to celebrate!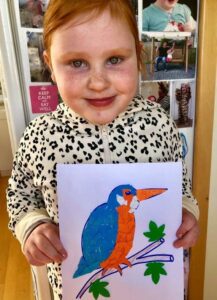 We invited 38 local primary schools to participate in an Art and Photography Competition celebrating all things nature and wildlife. The children were asked to draw, paint or photograph anything they had seen and experienced throughout the weeks of lockdown.
"We were overwhelmed by the response and delighted to receive so many entries from local children. They all worked really hard and were so imaginative; they should all be very proud of their work," said Michael Bult, Kendal Museum manager.
The community-driven competition was aimed to encourage local children to focus on the few positive aspects of lockdown; going for local walks with their parents, birdwatching through their windows and getting to know nature.
Scarlett, aged 9, said, "during lockdown I was inspired to take photographs of the ducks who seemed to be having lots of fun."
The final entry date for the competition was on the 19th of June, and the entries will soon be displayed in a special exhibition for everyone to enjoy.
The winners for both age groups in each category will receive prizes from the competition sponsors Youdells Art Shop and Morrisons Supermarket. James Bell, a renowned Lakes Photographer, will be judging the photography entries. Claire Griffel, a local artist, photographer and storyteller, will judge the art entries, along with Mat Butler, local artist and Creative Director of local charity Space2Create. Over and above the formal judging, parents, guardians and the general public are welcome to come and vote for their personal favourites by visiting the exhibition.
The competition entries will be displayed over the summer holidays in the exhibition gallery at Kendal Museum from the 8th of July and will be open from 9.30 to 4.30, Thursday to Saturday.
Find out more about our competition sponsors and judges:
Youdells Art Shop
Youdells is a family owned art shop that has been at the heart of the South Lakeland artists' community for more than 40 years. The shop stocks a wide range of art supplies and mail order is available.
www.youdells.co.uk

Claire Griffel
Local artist, photographer and storyteller who works in Education. She also runs twinning projects for pupils and artists in South Lakes and West Africa. Author of the fabulous, 'Quet-zal's Tail'. Claire has very kindly judged the art entries.
www.imaginesenegal.com

James Bell Landscape Photography
Renowned Lake District Photographer, James Bell, creates inspirational photographs of the English Lake District. You can find his wonderful postcards in our museum shop.
Web: www.jamesbellphotography.co.uk
Instagram: @capturelakeland
Facebook: www.facebook.com/lakedistrictphotography
Mat Butler
Local artist and creative director of local charity Space2Create. Space2Create aims to help people suffering with mood difficulties caused by any mental or physical health problem through involvement in creative activity in the local community. Mat has kindly judged the art entries along with Claire Griffel.
Facebook: www.facebook.com/Space2Create
Morrisons in Kendal
Our local branch of Morrisons have very kindly donated prizes for our keen photography entries.
Morrisons Kendal
T+C's: Terms and Conditions
The competition is now closed. Watch this space to find out who the winners are!