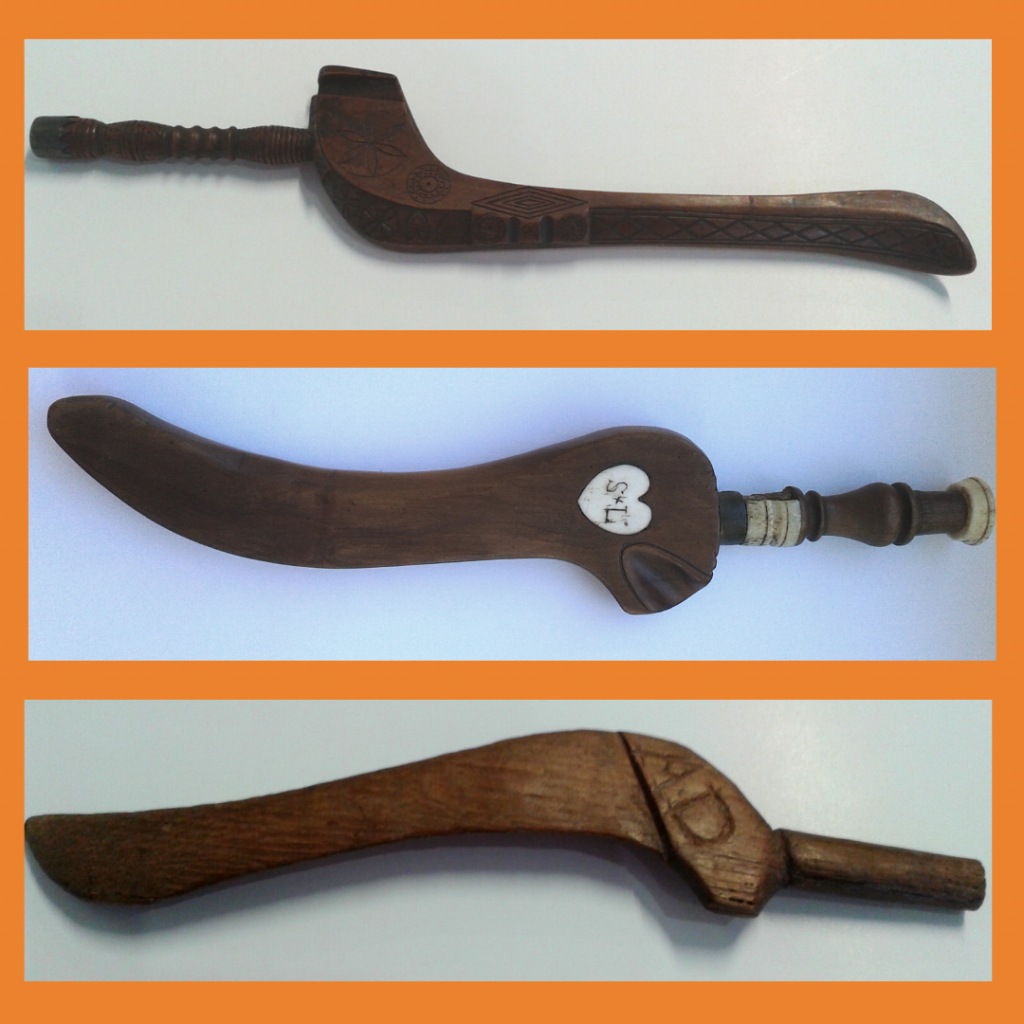 This week our Curator, Morag Clement, talks about a selection of knitting sticks – yes, sticks! – in the Kendal & Westmorland Gallery.
Knitting sticks were functional, but often also decorative and sentimental objects. They were used to hold double pointed needles which were particularly useful when knitting standing up, outside, or on the move. Today we see hand-knitting as a hobby, a creative craft practised in our leisure time, but it used to be an ongoing task, to be fitted in amongst all the other chores.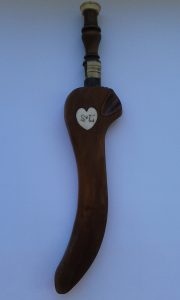 Families had to be kept supplied with socks, hats, and warm clothing. Some households stretched their income by making items for sale as well. Many women (and in some places, men) had to work at it every day – except perhaps the Sabbath. And they couldn't always have the luxury of sitting down to knit.
Often they were carved as love tokens indicated by the designs and initials
Morag Clement MA(Hons), MPhil, FSAScot
Archaeology Curator
Kendal Museum
Come and explore the Kendal & Westmorland gallery at Kendal Museum and learn more about our exciting local collections.
You can book your tickets here.