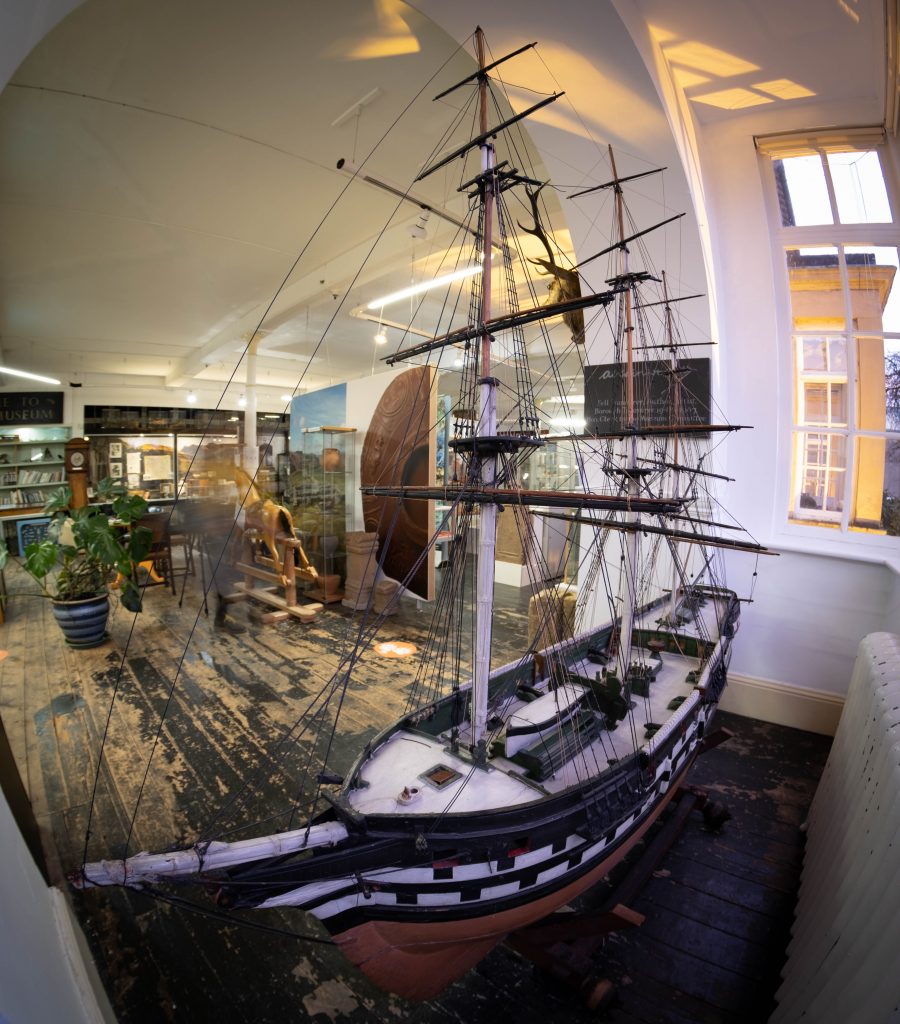 This week our Curator, Morag Clement, talks about a very interesting model sailing boat on display in the Kendal & Westmorland Gallery.
The model was built in the early 1800's for the young heir of a of landed gentry family of the name Bellasis. The identification of the latter was helped by research on the coat-of-arms painted on the board amidships with the motto "BONNE ET BELLE ASSEZ", which may be translated as "good and handsome enough". This wording is in fact a pun on the family name of Bellasis.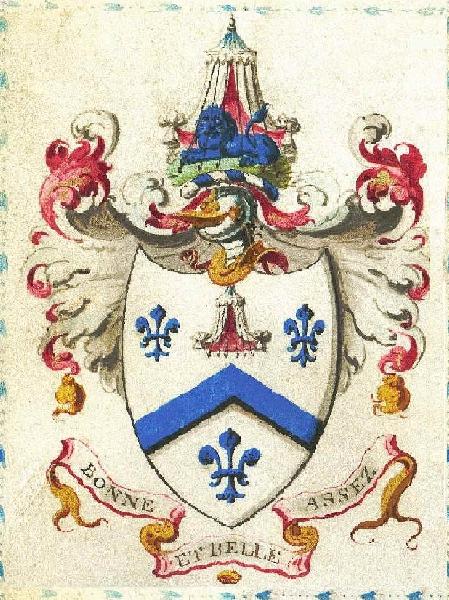 A line of the Bellasis family lived at Holy Hill, Bowness on Windermere, and it is reasonable to assume the model was made for one of its members, who sailed it on the lake. Originally, the little vessel probably had a set of brass muzzle-loading guns, which could have been fired.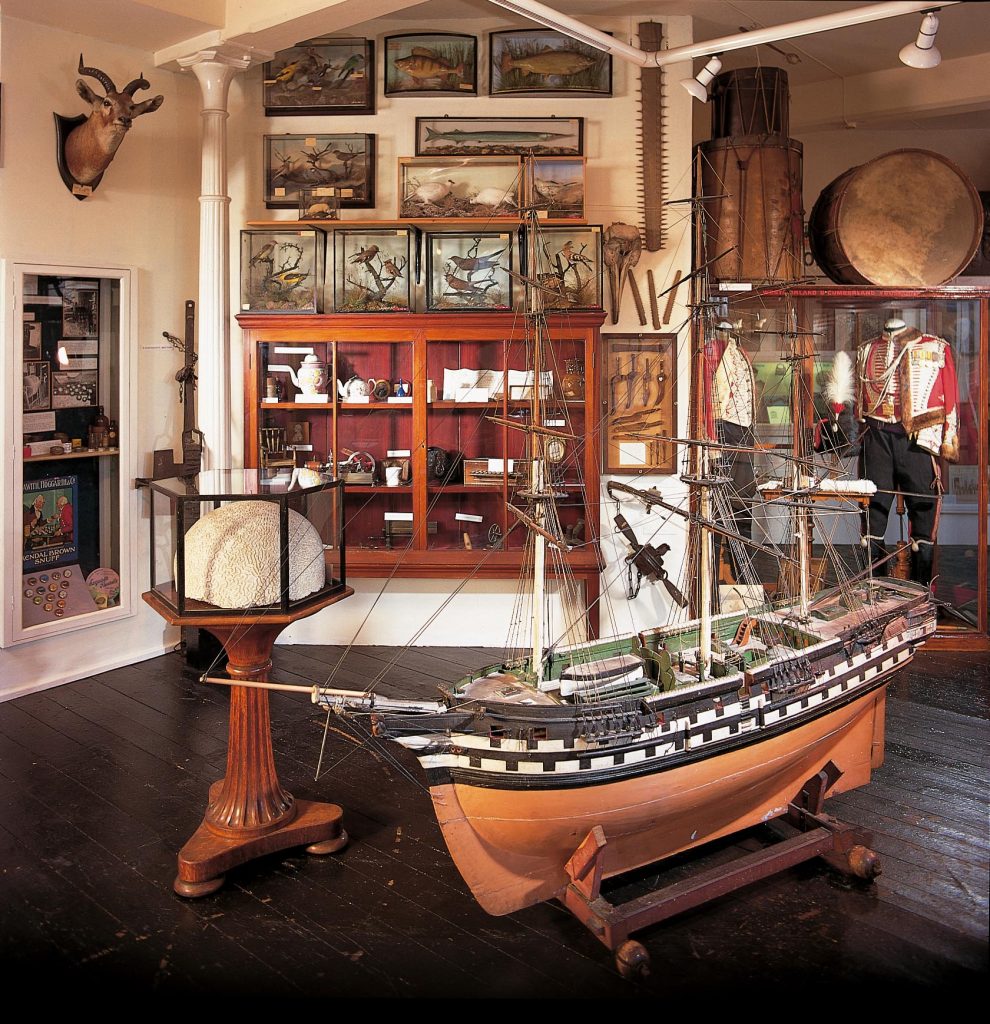 The model has been re-rigged at least twice, the last being in 1991.  More recently, new cannons were made and fitted by Hugh Wright, and the rigging has been mended by our Natural History Curator, Carol Davies.
Morag Clement MA(Hons), MPhil, FSAScot
Archaeology Curator
Kendal Museum
Come and explore the Kendal & Westmorland gallery at Kendal Museum and learn more about our exciting local collections.
You can book your tickets here.