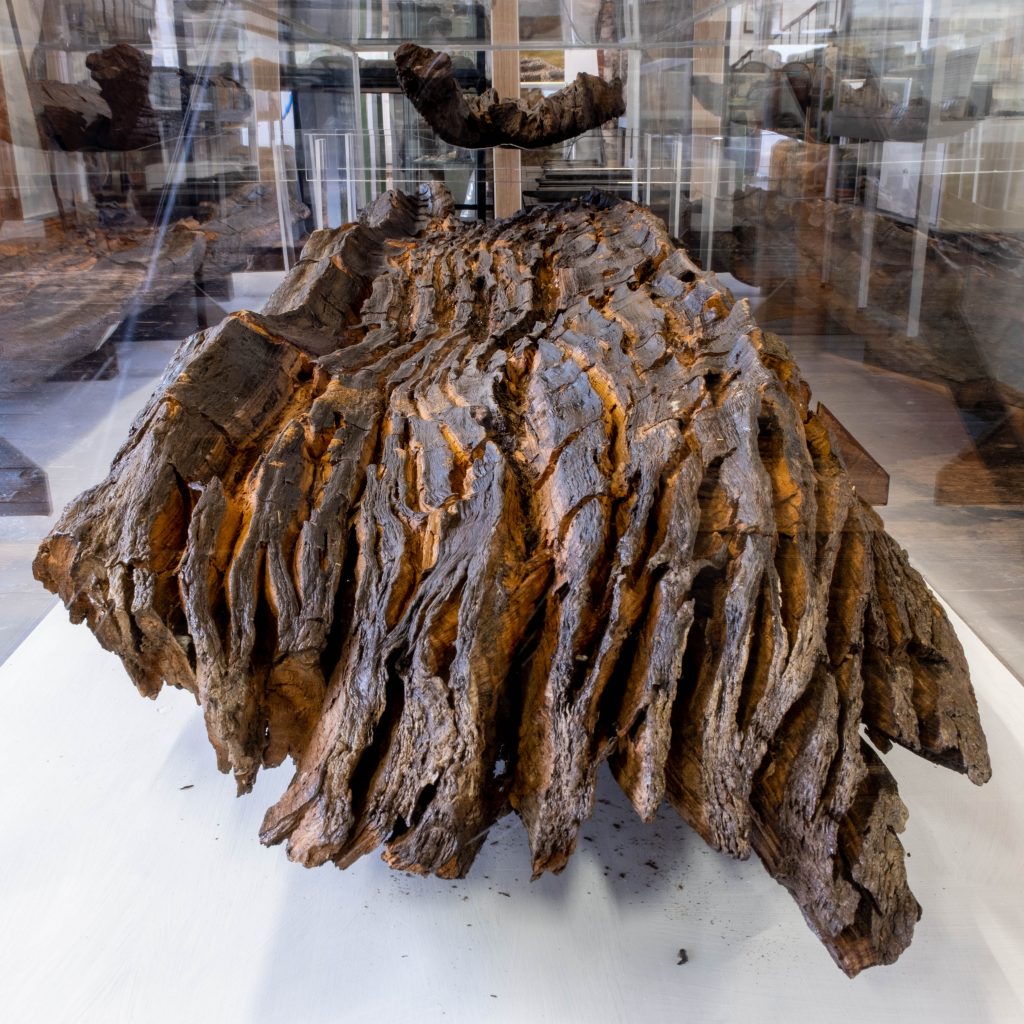 This week our Archaeology Curator, Morag Clement, talks about our very own Viking Boat.
This dugout boat was found in 1959 in the bed of Kentmere Tarn while excavating diatomaceous earth for the Cape Asbestos Company and donated to Kendal Museum by the landowner.
Another boat was found four years earlier in 1955 by the same workman, which was believed to date from c.1300-1320. That boat was made from a single oak log which was dug out and was over 4 metres long. The boat went for conservation at the National Maritime Museum and is now housed at the Windermere Jetty Museum.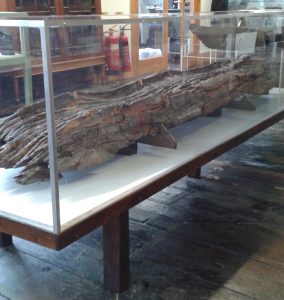 Due to the dating of the other boat, it was always supposed that the Kendal Museum boat was earlier as it was found deeper and it is of a more basic type, but it had never been scientifically dated. It had always been known as the Kendal Museum 'Viking Boat'
In 2015 Oxford Archaeology North were contacted and they came to examine the boat. A small fragment from the case was removed for the environmental archaeology specialist to examine. This proved the wood to be Ash, which is not suitable for dendrochronology so a sample would need to be radiocarbon dated.
Five dates were obtained and after calibration there is a 95.4% probability it is late 10th to mid-12th century, and is most likely to be pre-Norman conquest. This means it probably dates to late Viking times so it really is the Kendal Museum 'Viking boat'.
The dates also prove that the Kendal Museum boat is probably several hundred years earlier than the first boat that was discovered in Kentmere tarn.
The boat is on display in the Archaeology Gallery.
Kentmere Boat – Accession number KMS1987.817
Morag Clement MA(Hons), MPhil, FSAScot
Archaeology Curator
Kendal Museum
Come and explore the Kendal & Westmorland gallery at Kendal Museum and learn more about our exciting local archaeological finds, including other Viking archaeology. You can book your tickets here.