This week our Curator of Collections, Carol Davies, talks about the wonderful yellow Brimstone butterfly.
This lovely yellow butterfly is called a Brimstone and is a welcome sign of Spring. Some say that the name Butterfly comes from these butterflies as they are yellow….like butter! 
Some of our butterflies hibernate as adults and the Brimstone can be seen as early as February drawn from hiding in hibernation by a warm sun.
Only the male is a bright yellow, the females are pale greenish white.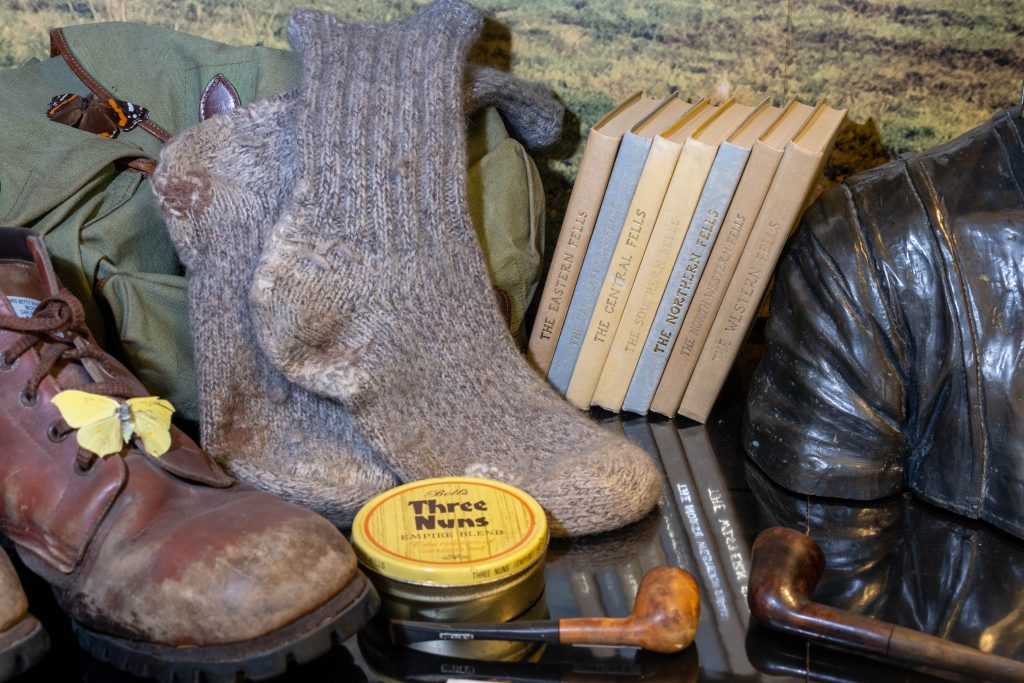 This male Brimstone is taking a rest on some very famous boots in Kendal Museum.
Come and find out more……
Carol Davies AMA
Curator of Collections
Kendal Museum
Come and explore the Kendal & Westmorland and World Wildlife Galleries at Kendal Museum and learn more about our entomology collections. You can book your tickets here.