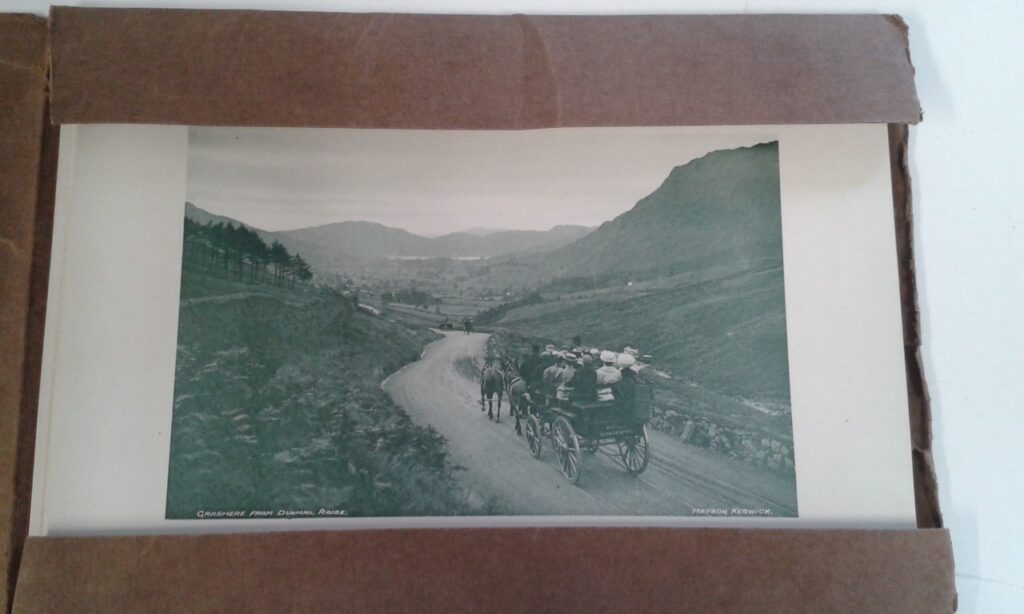 This week our Curator, Morag Clement, talks about 'Lake Scenery photographs'. The photograph above is one of the collection of 24 images.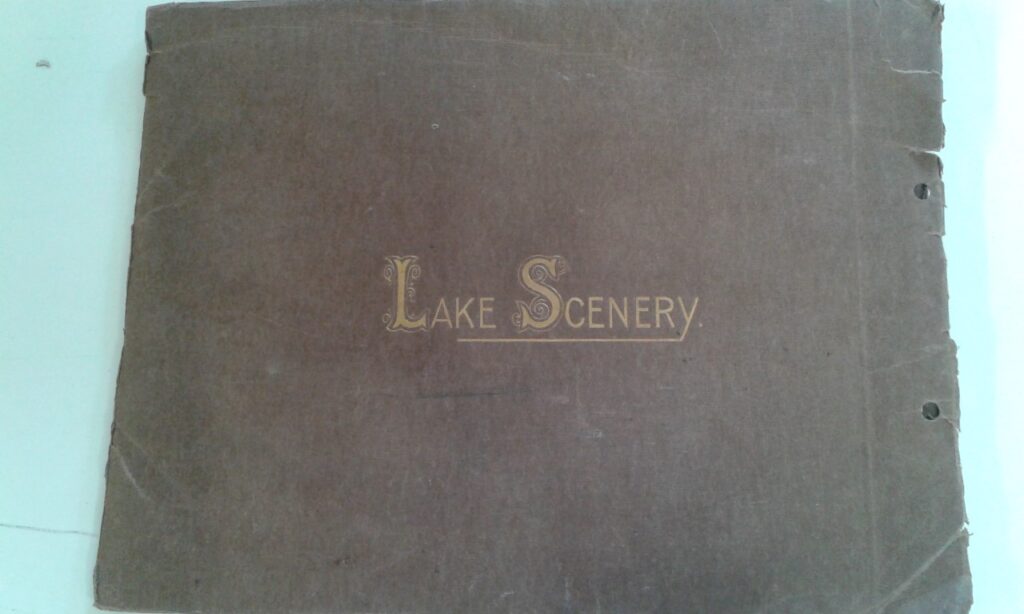 This lovely folder of Lake District images was recently donated to Kendal Museum. The photographer was Henry Mayson who had a studio in Lake Road, Keswick. The folder contains 24 Lake District scenes from the early 20th century.
This photograph is entitled Grasmere from Dunmail Raise and shows a group of tourists on a day out from Keswick. If you look closely you can see the name Wivell and Keswick Hotel on the back of the horse drawn carriage. The Keswick hotel was built to coincide with the opening of the railway to Keswick in 1865, as it was expected that the new railway would bring an influx of tourists to the area – it certainly did! The Wivell family took over the running of the hotel around the turn of the century when this photo was taken.
KMS2021.3
Morag Clement MA(Hons), MPhil, FSAScot
Archaeology Curator
Kendal Museum
Come and explore the Kendal & Westmorland gallery at Kendal Museum and learn more about our exciting local collections.
You can book your tickets here.