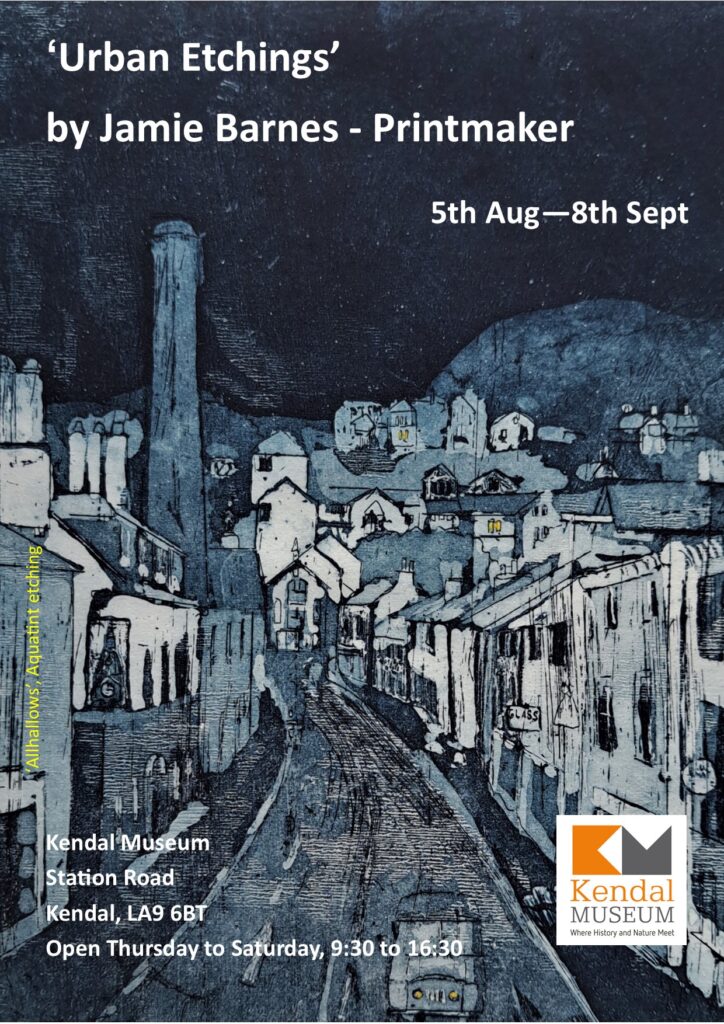 Jamie Barnes – Printmaker
Artist's Statement
I am Printmaker based in Market Place Studios in Kendal. My artwork is principally concerned with man-made structures: houses, buildings and structures in the landscape and on the coast. I use the aquatint etching technique to make my prints; a technique I love for the quality of line, its depth of texture and for the random marks picked up by the process which I often choose to preserve.
For me all printmaking comes from drawing, which I love to do. I enjoy taking my love of line drawing and transforming it through the magic of printmaking processes.
My interest in buildings originally stems from my parents. While I was growing up my Dad was an architectural draughtsman and building inspector and my Mum worked for an estate agent and so my childhood was filled with talk of plans and buildings. Now my work is a bit looser – it's all about structures – not just townscapes but coastal structures, lighthouses, power lines and transmission masts.
For my most recent etchings 'Allhallows' and 'Market Place' I have turned my attention back to the architecture of Kendal. In these images I have merged buildings from the past with those of the present, while also properly introducing people into my work for the first time.
www.JamieBarnesPrint.co.uk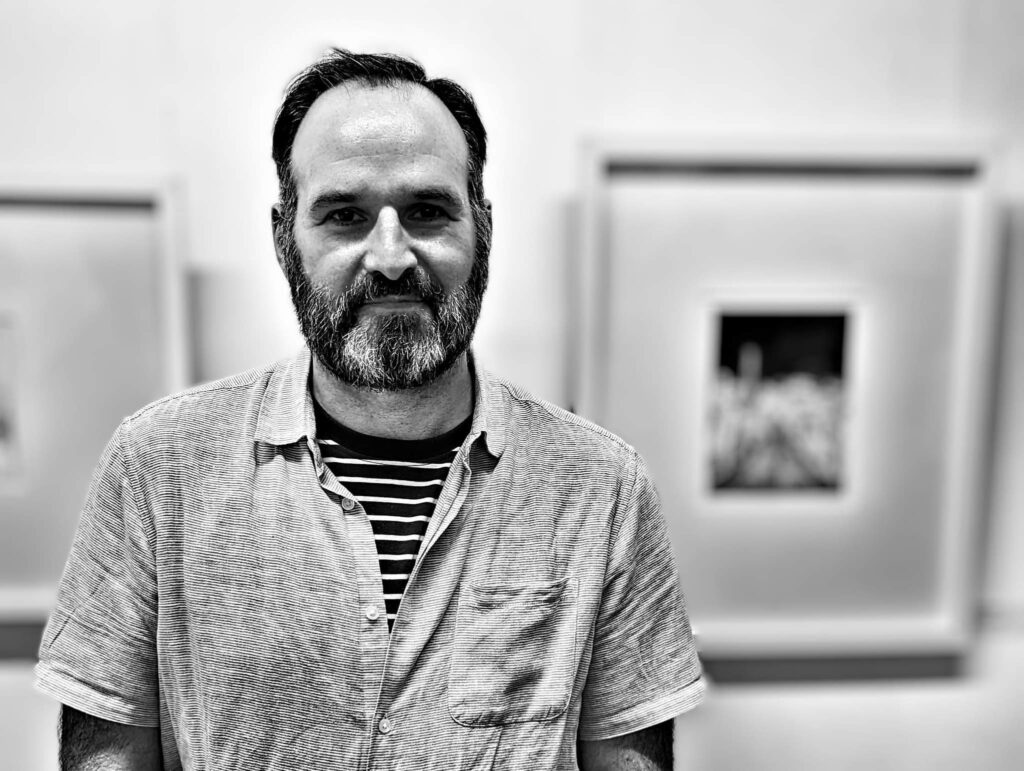 The exhibition is from 5th August to 8th September, 9:30 – 16:30, Thursday to Saturday.
Free entry to the exhibition.