This week our Curator, Morag Clement, tells the story of David Patrickson: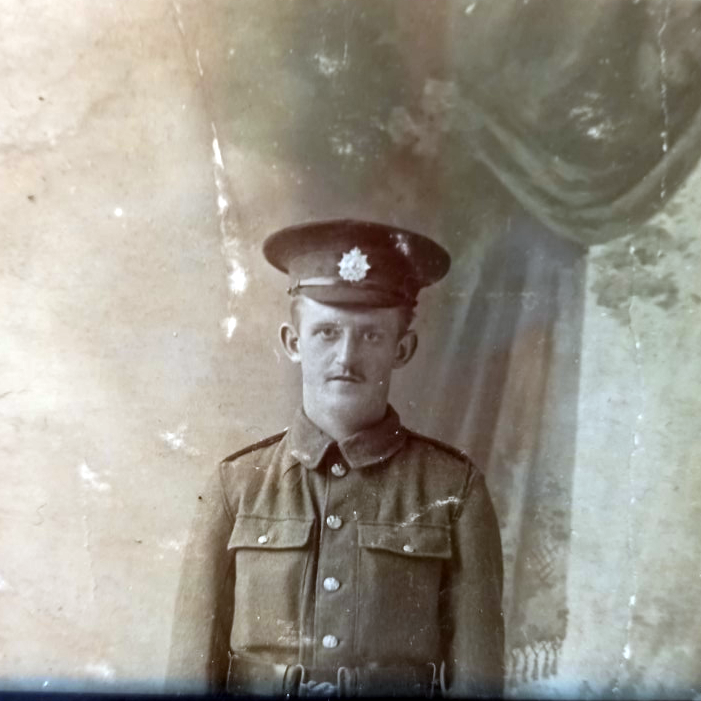 Framed Death Commemoration Scroll, medals and photo of Private David Patrickson of the 8th Batallion, Border Regiment. The medals are the 1914 Star or 1914-15 Star, British War Medal and Victory Medal. (These medals were affectionately known as Pip, Squeak and Wilfred)
David was a farm hand living at Low Fold, Crook, near Kendal. He was one of the first lads from Crook that had volunteered to go to war. He had been reported missing for some time before it was confirmed that he had died from wounds received on the Somme battlefield on the 5 July 1916. He is buried at Heath Cemetery, Harbonnieres, France.
His medals are on permanent display at Kendal Museum.  
Morag Clement MA(Hons), MPhil, FSAScot
Archaeology Curator
Kendal Museum
Come and explore the Kendal & Westmorland gallery and learn more about our exciting local collections.
You can book your tickets here, or just drop in!
Summary