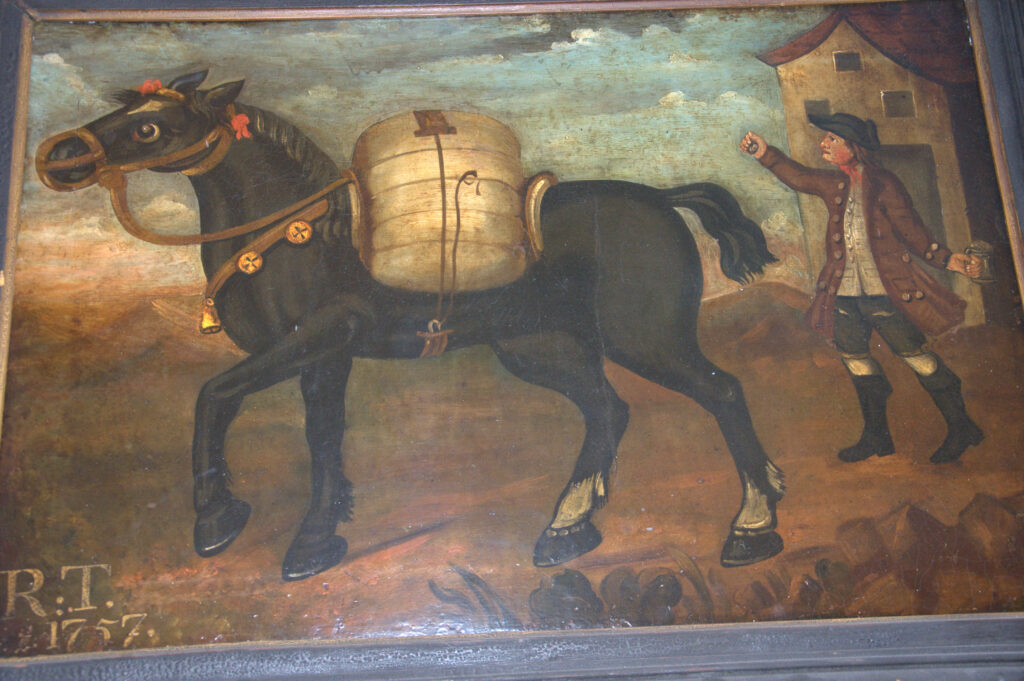 This week our curator, Morag Clement, talks about 'Bell Mare Painting'.
The Belle Mare painting dates from 1757 and is oil on canvas. The initial R.T are thought to refer to Robert Tebay who was a packhorse carrier at this time in the Kendal area. The painting was on display in New York in 1996 as part of 'Two Hundred Years of English Naive Art'.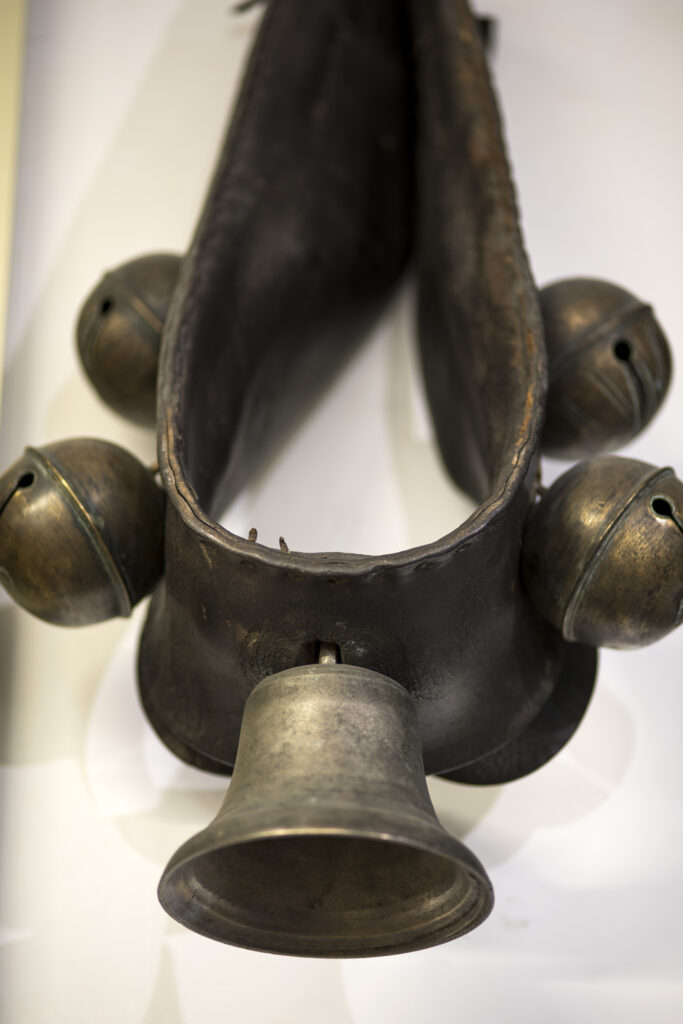 The Bell Collar consists of a leather body carrying the main ringing bell and four big "rumble" bells with a loose piece of metal inside which make a continuous "chuckle" as the horse moves.
Kendal was a major distribution centre for cloth, wool and goods. In 1752, an estimated 214 packhorse loads passed through Kendal on the way to Wigan, Whitehaven, Cockerham, Barnard Castle, Penrith, Settle, Ulverston, Hawkshead, Appleby and Cartmel. Ten horses went weekly to York, and 20 to London. Carrier's wagons brought 60 loads from Lancaster and 40 from Milnthorpe. Through this network Kendal cloth was distributed all over Britain and abroad.
Morag Clement MA(Hons), MPhil, FSAScot
Archaeology Curator
Kendal Museum
Come and explore the Kendal & Westmorland gallery at Kendal Museum and learn more about our exciting local collections.
You can book your tickets here.