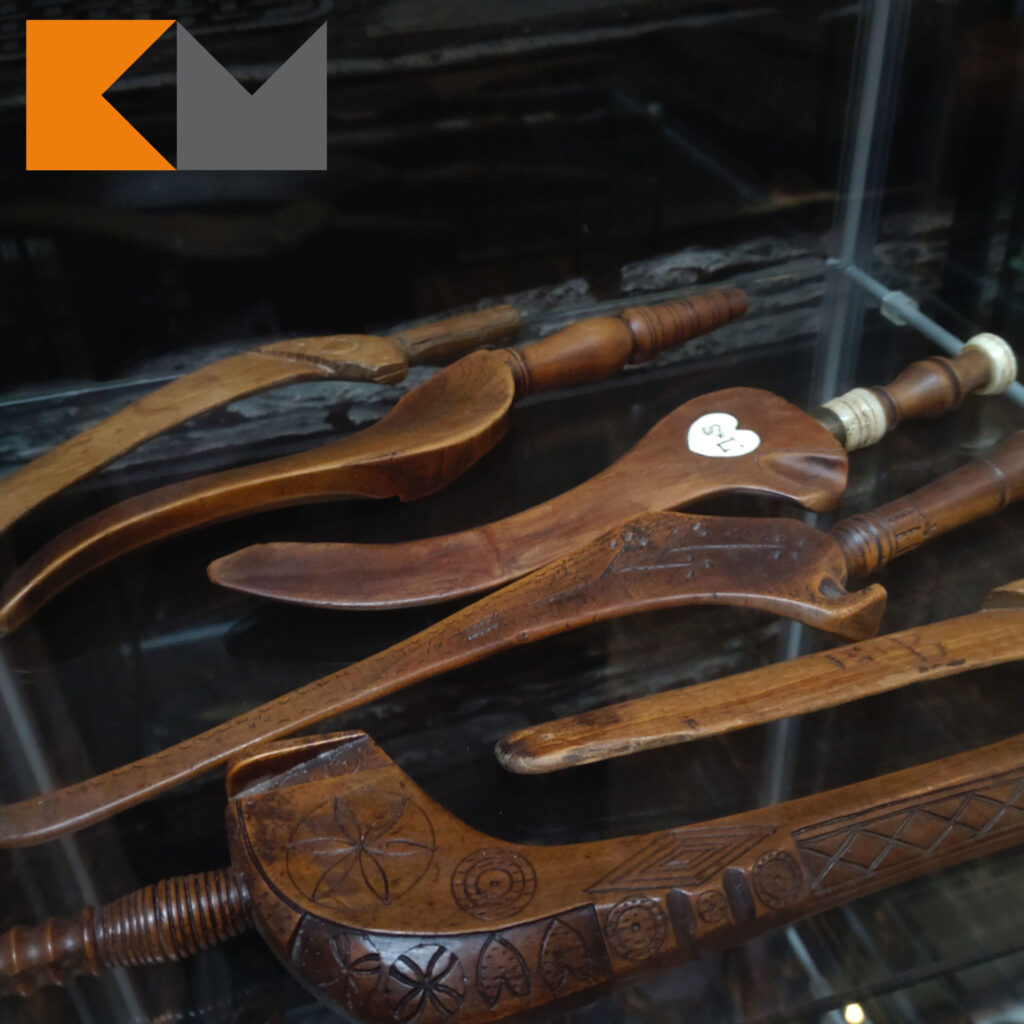 Our object of the month for the month of September is our collection of Knitting Sticks.
These objects were used to speed up the knitting process, allowing for up to three or four needles to be used at once. They also enabled knitting to be done both standing and whilst on the go. This meant that anyone for whom making knitted goods was a source of income could now increase production and subsequently earn more money.
Some of these knitting sticks feature hand carved designs and patterns. These carvings relate to the tradition of crafting and gifting these objects as love tokens, in a similar manner to Scandinavian love spoons. You can find this collection on display in the second cabinet of our Snuff and Pips display case.
Sources links, Yorshire post: https://www.yorkshirepost.co.uk/heritage-and-retro/heritage/poignant-legacy-from-the-dales-last-prodigious-knitter-gifted-to-exhibition-3575731
Sourecs links, the Norther Echo:https://www.thenorthernecho.co.uk/news/19645115.rare-knitting-stick-display-dales-countryside-museum/