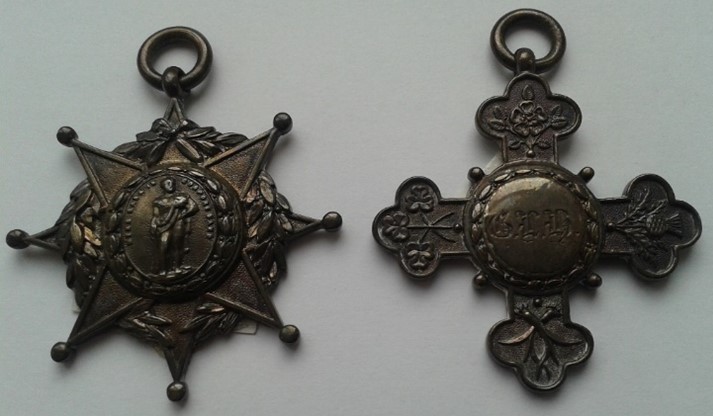 This week our Curator, Morag Clement, talks about "Two First Prize Medals".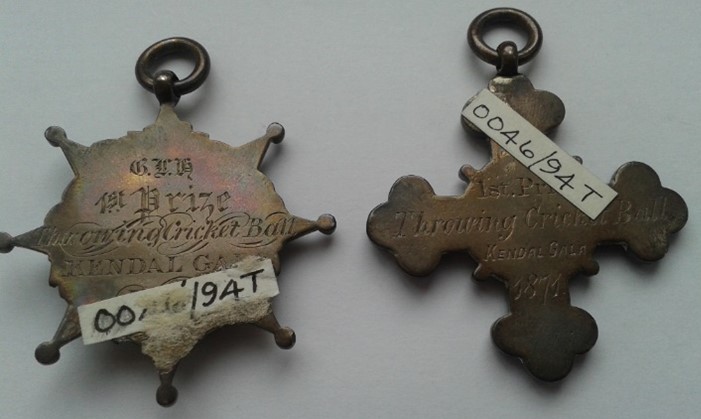 Two medals awarded as first prize for throwing a cricket ball at the Kendal Gala in 1871 and 1872.
The Gala Cricket Club was established on Thursday the 2nd of June, 1853 following a petition forwarded to the Laird of Gala by mill workers in the town. Around one month later, the club was presented with its first playing ground, an enclosed area on Abbotsford Road, now more commonly known in the town as the Public Park. The club's first match on record came in the same year, on the 20th of August against Selkirk.
Morag Clement MA(Hons), MPhil, FSAScot
Archaeology Curator
Kendal Museum
Come and explore the Kendal & Westmorland gallery at Kendal Museum and learn more about our exciting local collections.
You can book your tickets here.