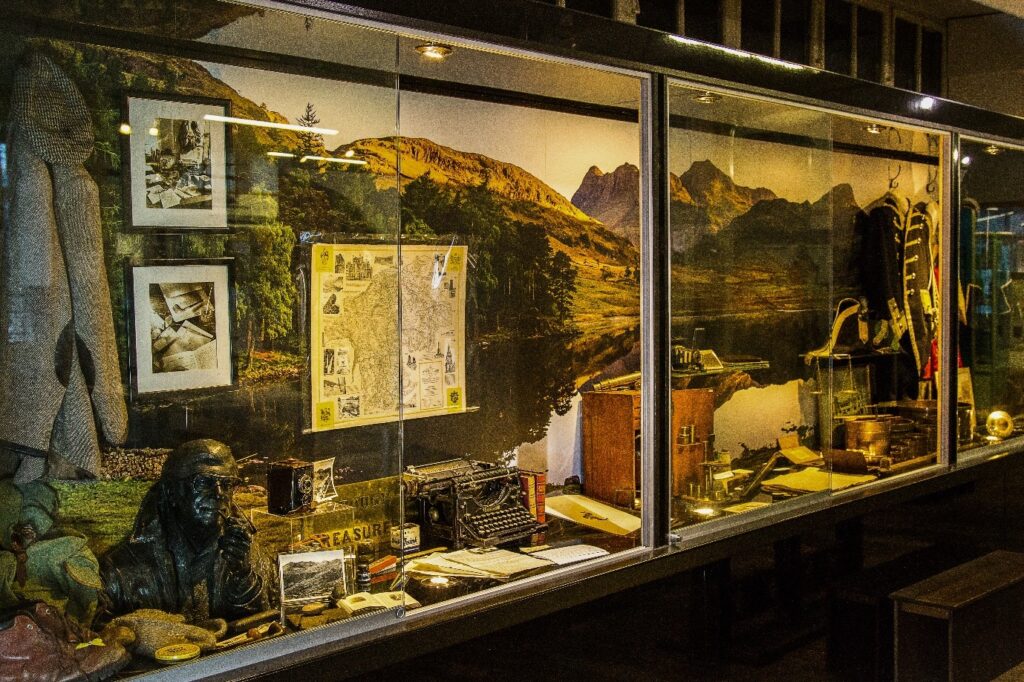 ALFRED WAINWRIGHT AND HIS PICTORIAL GUIDE BOOKS.
November 9th 1952 saw Wainwright start work on the first of seven guidebooks to the Lakeland Fells, each covering a defined area. It was intended to be a purely pleasurable task, a gathering together of all the notes and drawings that he had made over the past decade.
When he finished 'Book One – The Eastern Fells', Wainwright thought that perhaps other fell walkers might enjoy it too and so under a friend's name, Henry Marshall, he published the book himself. By the time book five was published they were proving so popular that the local Westmorland Gazette offered to take over in 1963. It took Wainwright every free evening for thirteen years to complete the guidebooks.
In the 1970's he penned twenty-two books in ten years including several books in the Pictorial Guide style such as 'Walks in the Howgill Fells', and 'The Outlying Fells of Lakeland'.
His books became national best-sellers in the mid 1980's with the publishing of 'Fellwalking with Wainwright' and 'Wainwright in Lakeland', and he became a household name with his television series. He continued to write books up to his death in 1991.
Connection with Kendal Museum
Wainwright was Honorary Clerk to Kendal Museum from 1942 to 1985, labelling and indexing specimens, and dealing with administration. This was a voluntary post which he slotted into his 'spare time'. Many items still have labels attached written in his handwriting.
There are also some of Wainwright's personal items displayed in the Westmorland Gallery such as his jacket, hat and boots, as well as the hand drawn map of the County of Westmorland.