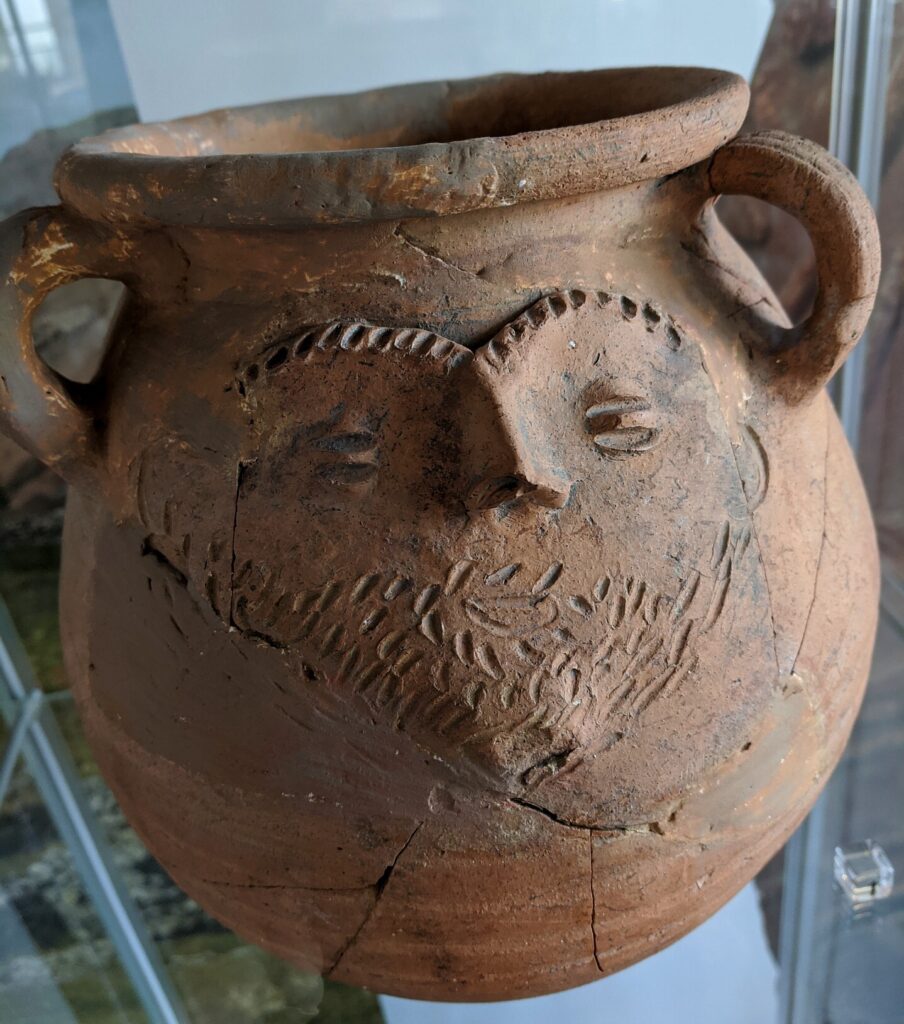 This is a rare example of a Roman coarse ware face jar. This jar is incised to create a bearded face. The fragments were found at Watercrook Roman fort near Kendal.
Face pots were probably introduced into Britain by the Roman Army in the 1st century AD. The faces may have served as protection for the contents of the pots, which may have been used as burial urns after cremation or for harvested goods.
In Britain many face pots have been found at military sites.
This object is currently available to view at Kendal Museum.