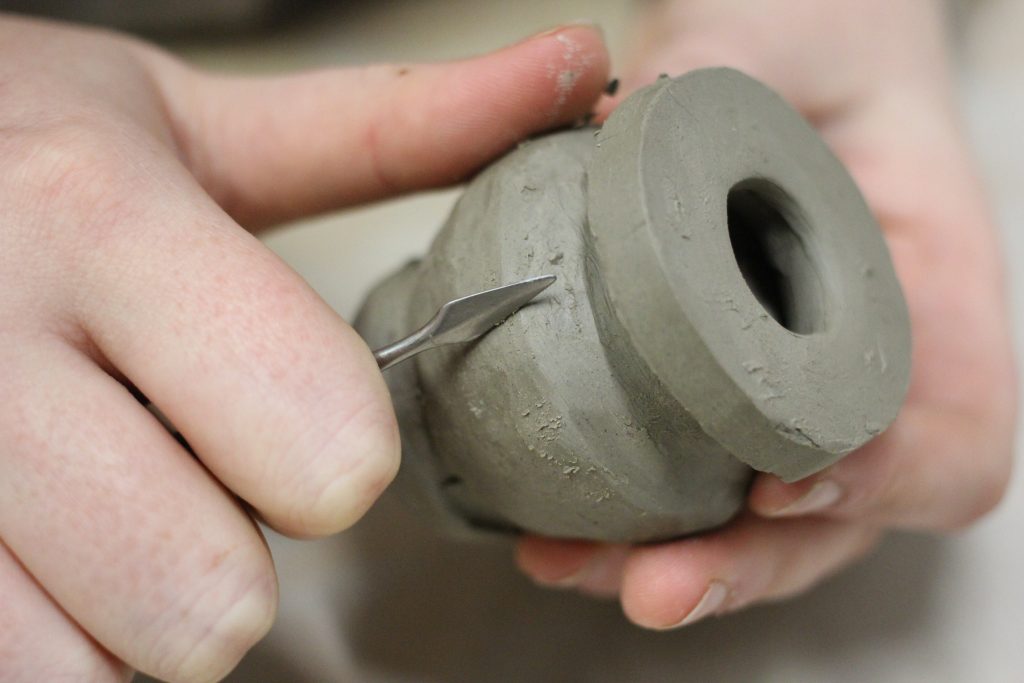 This workshop is a unique opportunity to be inspired by and get up close to Kendal Museum's archaeology collections.
Saturday 29 February 2020
1.30pm-3.30pm
Free – booking required via Eventbrite
Suitable for ages 18+
The workshop begins with an object handling session led by Kendal Museum's archaeology curator, Morag Clement. You will learn how to handle the objects safely, as well as learn about the cultures and people who made them. Objects may include coins, brooches, flints, axes, pottery and metalwork from the Viking, Roman and pre-historic periods.
In the second half, you will make sculptures inspired by the Museum collection. Local artist Jessica Elleray will be on hand to teach the specific sculpting skills required to achieve your goal.
You may take your sculpture home, or leave it with Jess to be fired and glazed to collect at a later date.
We recommend you bring an old shirt or apron.