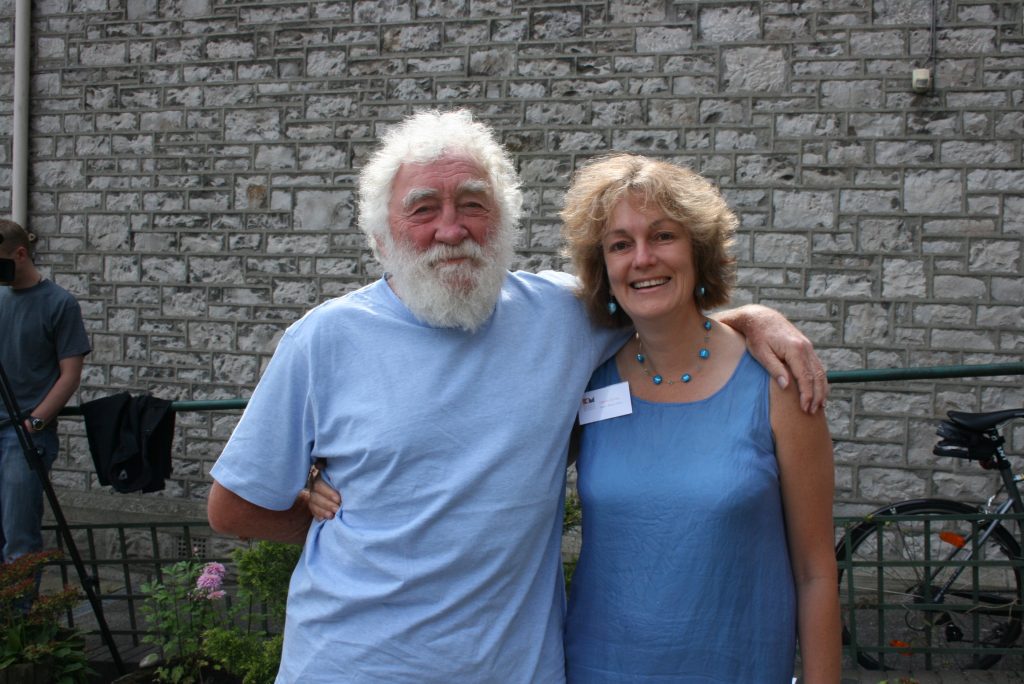 David Bellamy (1933-2019) was a great friend of Kendal Museum. He admired the natural history collections and extolled the virtues of those great Victorian Naturalists who collected with curiosity and passion.
David was all about communication and exuberance for the natural world around us. From our spectacular birds of paradise to the extensive lichen and moss collections, his sense of wonder was tangible. He knew the collections at the museum well and going around our displays with him, his wonder and astonishment was infectious! David was a wonderful companion.
He was especially praising of the Herbariums: thousands upon thousands of pressed plants giving a comprehensive snapshot into the world of the centuries gone. David was certainly an inspiration for the HLF Digital project. The project's website aimed to capture the plant collections in high definition photographs and make them available worldwide.
When he heard that Kendal College was to manage the museum he was pleased that the museum was there to promote education of the natural world and train future guardians of our wonderful heritage. David was a passionate educator and student mentor.
Our displays continue to give wonder to our visitors, in an ever-fragile world. Kendal Museum promotes conservation using our Victorian legacy. I shall always appreciate his support for us.
Carol Davies
Natural History Curator