I MAKE DIORAMAS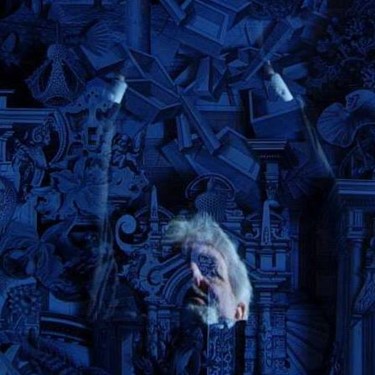 (Among other things!)
These are large, three-dimensional 'stage sets' in a box, covered in glass and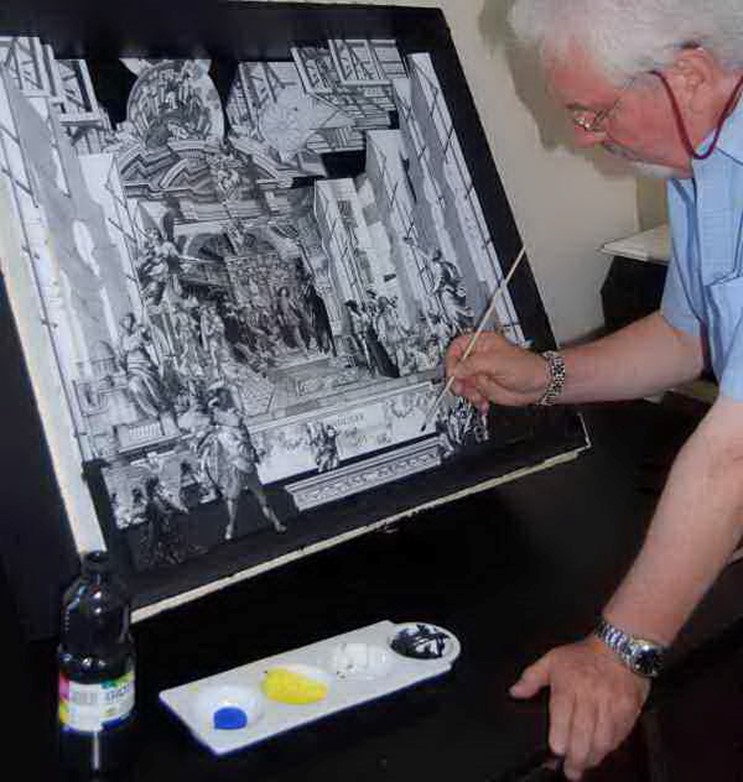 elaborately framed.
I began my professional career in the theatre – as a stage director, later working in television as a drama Producer/Director. I directed many other fine actors, including Judy Dench, Leonard Rossiter ('Rising Damp'). Leo McKern (Rumpole') and comic actor Roy Kinnear.
This (below) is Helena Bonham Carter playing young Beatrix Potter in a scene from my TV drama 'The early life of Beatrix Potter' filmed on location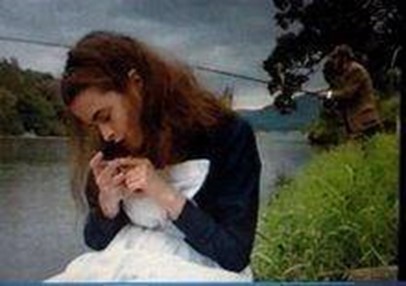 Perthshire.
It won Gold Medal at the New York Television Festival although I am sad to say that the 'prop' mouse Helena is holding escaped some minutes later – he's probably still on his way back to Glasgow!
This three-dimensional diorama (below) is called 'The woman who loved sky-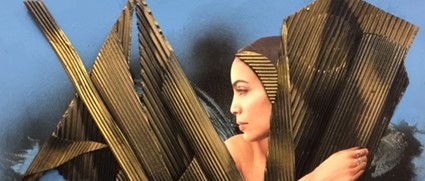 scrapers!'
These dioramas are a throw-back to my time in the theatre – fantasy creations yet redolent of the magic that is theatre
You can see six or seven of these large dioramas in my exhibition which is open here at Kendal Museum The People's Gallery:
16 September – 29 October
Mike Healey